A bestselling, award-winning publisher, editor, ghostwriter and author of six books, for HarperCollins, Penguin, Little Brown, and more.
I've worked in publishing for more than 15 years, as an editor, author, ghostwriter, literary agent and publisher.
I've written/ghostwritten bestselling books for publishers including HarperCollins, Penguin, Little Brown, Summersdale and Piatkus. One of my books was a New York Times and Sunday Times No.1 bestseller for a total of 13 weeks, and the best-selling non-celebrity memoir of that year. My most recent book under my own name, How to Remove a Brain, won The People's Book Prize for non-fiction in 2019.
I spent six years as a literary agent for the Andrew Lownie Literary Agency, and was selected as a Rising Star of 2013 by The Bookseller. When I left the agency, I was ranked #6 in sales worldwide for UK fiction by Publishers Marketplace.
I am co-director of Thistle Publishing, one of the UK's fastest-growing independent publishers, which was longlisted for the Not the Booker Prize in 2018, won the People's Book Prize for Non-Fiction in 2017, and was shortlisted for the Somerset Maugham Prize in 2018.
I've worked in most genres of trade fiction and non-fiction, but I particularly enjoy working on crime, thrillers, commercial-literary and comic fiction, memoirs, biographies, and true crime.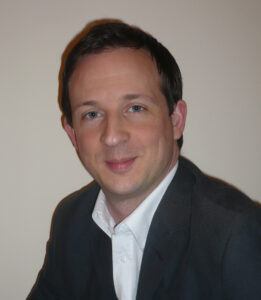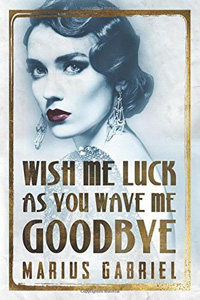 Marius Gabriel
Winner of the RNA Historical Novel of the Year award
"David Haviland was 100% effective in selling my book, resulting in an excellent subsequent relationship with my publisher."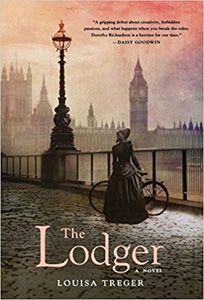 Louisa Treger
Author of The Lodger (St Martin's) and The Dragon Lady (Bloomsbury)
"David Haviland has an exceptional editorial eye and I am extremely grateful for his help. He pulled my debut novel, The Lodger, together and was engaged and professional at all times. There is no doubt that without his input, my novel would never have sold to St Martin's Press."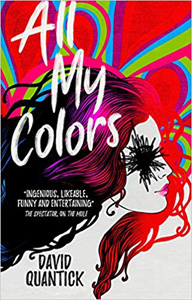 David Quantick
Emmy Award winning screenwriter and novelist
"David is someone I both respect and trust, and his keen eye for a good manuscript is matched only by his clear knowledge of what to do with it."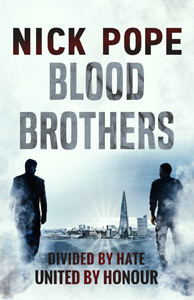 Nick Pope
Bestselling author, journalist and broadcaster
"As an editor who's also an author, David Haviland has an approach which is both practical and empathetic. His strategic, focused comments added value at every step of the editorial process. His knowledge of - and passion for - books certainly made mine a better, sharper one."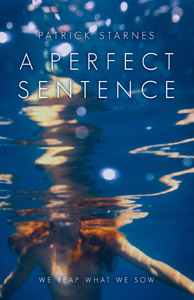 Patrick Starnes
A Perfect Sentence was shortlisted for the Whitbread First Novel Prize
"David is a very fine editor at both the macro and micro levels. First, two deft suggestions rescued my book - bring it up to the present (it had been set in Blairite times) and start at the beginning not the end. Then, at the line-by-line level not much is missed by David, and his tactful changes were much appreciated."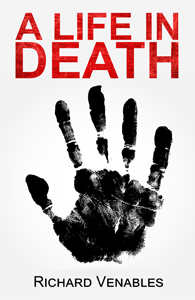 Richard Venables
Author of A Life In Death, winner of the 2017 People's Book Prize
"As a first time author, the support, belief and mentoring I received from David through Thistle Publishing was second to none. After a successful launch my book, A Life in Death, went on to win the People's Book Prize 2017 (non-fiction). David's knowledge of the industry is demonstrated through his continuous support and professionalism."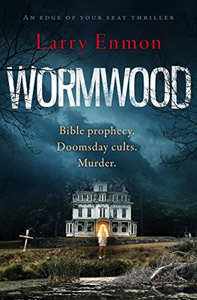 Larry Enmon
Author of Wormwood, The Burial Place, and City of Fear
"David Haviland, acting as my literary agent, sold my first book to two publishers. One offered me a two-book deal. The original manuscript needed work, but David edited it and offered advice on revisions. His insight, literary experience, and professionalism cannot be overstated."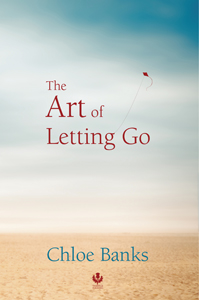 Chloe Banks
Award-winning writer of short stories and novels
"David's ability to look at the overall shape of my manuscript as well as the finer details really helped get me to get my novel up to publishing standard. His insightful suggestions led to changes that I hadn't realised were needed and made the story much stronger, yet he was also respectful of me as the author - allowing me to have complete creative control over my story and characters."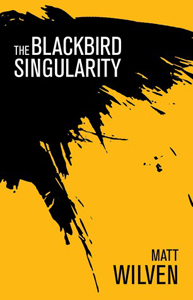 Matt Wilven
WH Smith Fresh Talent, Amazon Rising Star, & shortlisted for the Guardian's Not The Booker prize
"David's editorial contribution to The Blackbird Singularity was swift and insightful. Together, we ironed out some lingering narrative issues and got the book into a well-polished and publishable state. His help was and still is much appreciated and his professionalism is self-evident in the seamless quality of the published work."
Whatever stage your book is at, I can help. Services include:
Editorial assessment
Developmental editing
Query letter
Book proposal
Copy editing
Proofreading
Ghostwriting
You can reach me at [email protected], or use the buttons below.